A Closer Look at the Sports Betting Statistics in Nigeria
Nigeria might not be the biggest country in Africa (it is the 14th largest), but it is safe to say that it is the biggest country in Africa in terms of sports gambling. While many people around the world love to play free slot games as a form of entertainment, Nigerians are at their happiest when they are betting on sports. In fact, we guarantee that you will be very surprised at the figures that we are about to reveal to you. For those of you who are wandering, gambling is actually legal in Nigeria and is regulated by the office of NLRC nlrc-gov.ng/.
Nigeria's Love for Sports Betting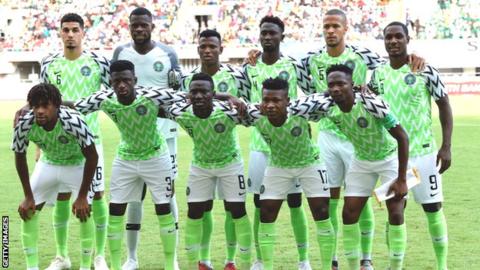 According to recent studies, the people of Nigeria bet around 10 billion Naira (50 million dollars) on sports every single day. Yes, you read that right, it is not a typo - every day, not every week, month, or year! Believe it or not, but this figure is only going to increase with each year that passes. What is even more astonishing about these figures is the fact the economic growth of the country has dwindled over the last three or four years.
Therefore, it is clear to see that sports betting in Nigeria is something that is as popular as sports such as soccer, tennis, or basketball. Nigeria is made up of 36 different states, and sports betting is something that is legal in every one of them. At the time that we wrote this article, it was believed that around 60 million Nigerians place sports bets, which equates to roughly 30% of the country's population.
What is the Most Popular Sport for Nigerians to Bet On?
There are no prizes for guessing the answer to this one. It is obviously soccer. While they enjoy betting on other sports such as basketball, baseball, tennis, and ice hockey, soccer sits at the top of the list by some distance. Nigerians love to watch and bet on football from the world's best leagues such as the English Premier League, Serie A, Ligue 1, La Liga, and the Bundesliga. They are also highly fond of prestigious competitions such as the UEFA Champions League and the Europa League. What about international football? Yup, you guessed it, they are fond of that too, especially competitions such as the World Cup and European Championship.
One of the main reasons why sports betting has grown so much in Nigeria is that people, now more than ever, have a mobile phone and access to the Internet. If you have these two things, you can place bets wherever you happen to be. It has been estimated that around 50% of the country's population have a mobile phone, which means that there are around 100 million people that have the potential to place a sports bet.
Studies have shown just how widespread football betting is becoming. For instance, a study that took a look at Nigerian youths found that many who admit to betting on football do so three to four times a week at least, with the average wagers being somewhere in between 100 and 500 Naira. The study also revealed that these youths were still placing football bets even when they could not really afford it. Another study, that focused on Lagos as a whole, revealed that more than 50% of those who took part were repeated gamblers who would place at least three different wagers each week. In fact, only 1 in 5 people who responded said that they had not placed a wager for the last week.
Other Gambling Activities Available in Nigeria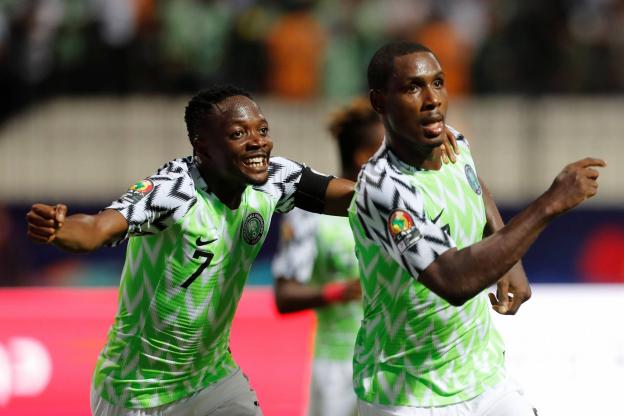 Sports betting is popular in Nigeria, but it is not the only type of gambling that you will find in the country. Nigerians can play a variety of lottery games and some of the more popular casino games such as poker and blackjack. However, casino games such as roulette are forbidden because the Nigerian government are completely against games that they believe have no skill involved.
You will find three land-based casinos in the country, which are the Nicon Hilton, Le Meridien Eko Hotel and Casino, and the Sun International Federal Palace Hotel and Casino. It is safe to say that there are way more online casinos available to Nigerian players than brick and mortar ones.
The people of Nigeria have their share of gambling options and, just like has occurred all over the world, there has been a very big explosion of online casinos and sports betting sites, which means that Nigerians have no issues when it comes to getting their gambling fix. If we add the ever-increasing number of people using mobile phones and the Internet to the equation, then it really can come as no great surprise to see why gambling on sports is exploding in the country.
We will need to wait and see what impact this will have on Nigerians, but we think it is safe to say that many more sportsbooks will pop up and Nigerians will continue to spend more and more cash betting on the world's most popular sports. The only way that this will not happen is if the Nigerian government start to feel that there could be a risk of a large portion of the population becoming problem gamblers, so they enforce more restrictions on gambling.
Find more interesting facts here: